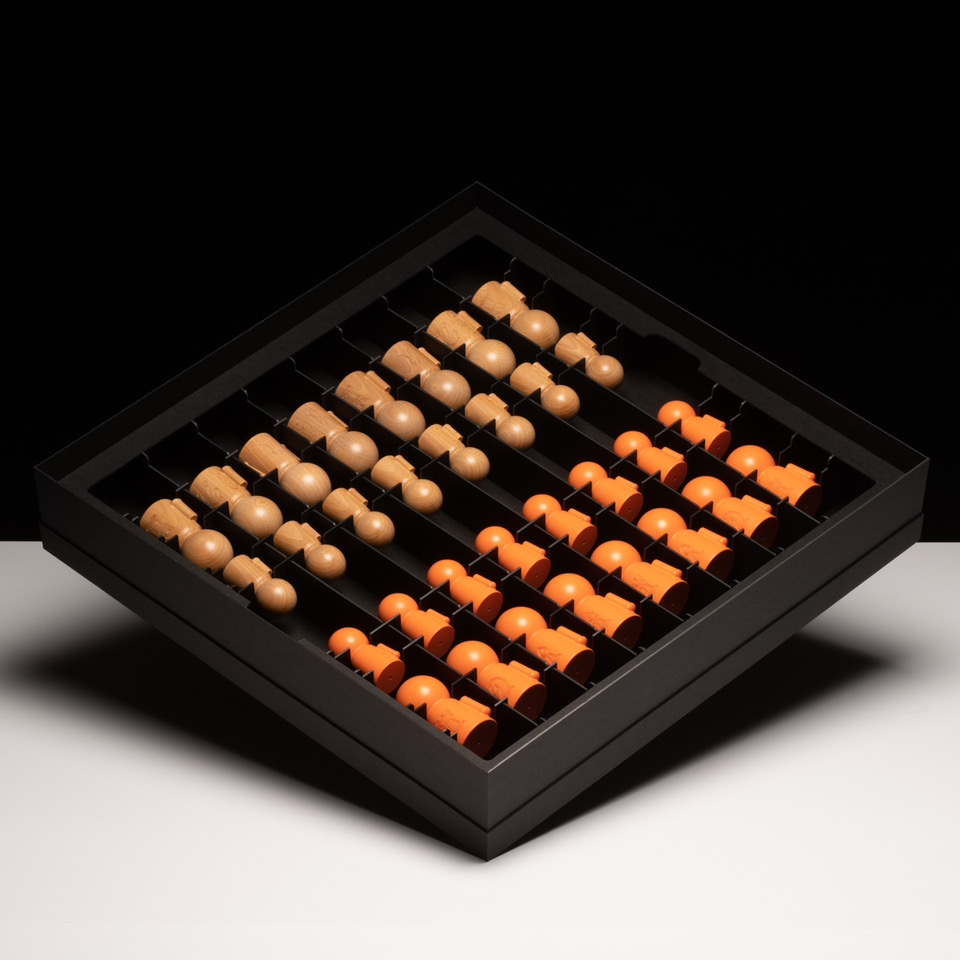 THE WONDERFUL KOVAH. CHESS SET


(ENG)

SINCE THE VERY YOUNG AGE, I USED TO LOVE PLAYING CHESS. ♟
FOR ME, IT IS MORE THAN JUST A SIMPLE BOARD GAME. IT'S A MASTERPIECE, SOMETHING YOU CAN JUST SPEND SO MUCH TIME ON. EVEN THOUGH, I STILL PLAY CHESS, IT REMINDS ME A LOT MY CHILDHOOD. I DECIDED TO DESIGN MY OWN CHESS GAME, FOR CHESS, ART AND DESIGN LOVERS. THE WONDERFUL KOVAH. CHESS SET IS AN EYE-CATCHING GAME WITH AN AVANT-GARDE DESIGN. AND YEAH IT'S SO COLORFUL! EACH PAWN USES THE DESIGN OF THE KOVAH. FIGURINE.
DISRUPTIVE, HIGH-END AND AVAILABLE IN A VERY LIMITED EDITION.

SUSTAINABLE MATERIAL:
FRENCH BEECH WOOD AND VEGAN LEATHER (PETA CERTIFIED)

HANDCRAFTED IN PARIS

CHESS SET SPECIFICATIONS:
CHESSBOARD : 51 (LENGTH) X 51 (WIDTH) X 3 (HEIGHT) CM / 4.7 KG
TALL PAWNS : 9.7 CM / 84 G
SMALL PAWNS : 7.5 CM / 42 G
TOTAL WEIGHT: 6.6 KG

PRICE UPON REQUEST, CONTACT US AT INFO@KOVAHDESIGN.COM FOR INQUIRY & SALE

MADE-TO-ORDER: 6 TO 12 WEEKS FOR DELIVERY (WORLDWIDE SHIPPING), OTHER COLORS ON DEMAND

MADE IN WONDERLAND.